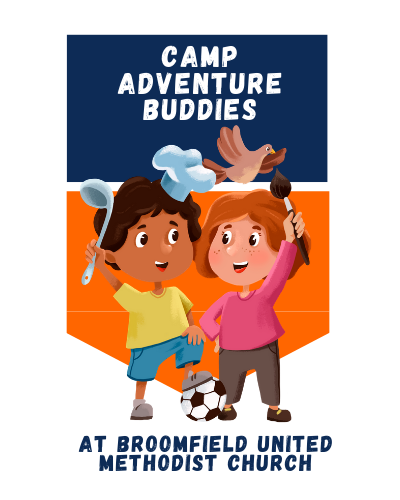 June 20 – July 22, 2022*
We are looking forward to our 2022 summer camps for ages 6-11!
Week 1
6/20-24 Kid's Culinary Week
Calling all Junior Chefs! During this week we will explore a different culture as we research and learn how to cook foods from the Italian culture! Campers will write their own menus, purchase their own ingredients, make aprons and chef hats, and cook cultural items for each other. Campers will learn all about nutrition, food safety, and different parts of the world in this tasty week! The Christian focus is from the lesson "Fruits of the Spirit from Galations 5:22 "But the fruit of the spirit is love, peace, patience, kindness, goodness, faithfulness, gentleness, and self-control".
Week 2
6/27 – 7/1 Kid's Fine Art Festival
This week will be for those who love all things artsy. Campers will explore different artists and styles such as Mondrian, Michelangelo, Matisse, and Monet. The kids will engage in art mediums such as clay, papier mache, watercolor, and textiles,. We will learn about history and listen to music from different eras as the world of art is explored in this imaginative week of fun. We will have a gallery of art in the church for everyone to come see. The Christian focus is that Jesus' love is one of a kind, just like we are!
Week 3
7/11 – 7/15 Summer on Stage
Free the actor in you! In this camp, we will be exploring the story and themes of Jonah and the Whale to create fun, exciting, and possibly hilarious recreations of this Bible story with a twist! Our focus will be that we cannot hide from God's plan for us. Each group of campers will choose their own favorite character or movie to help them re-write Jonah. Instead of Finding Nemo, maybe it will be Finding Jonah. Campers will write their scripts, make props and backdrops, and create their costumes. They will then act out their stories for each other and their families.
*Please note, there is no camp the week of July 4.
Week 4
7/18 – 7/22 Wide World of Sports
This most excellent week will focus on learning all sorts of sports and games. Children will play mainstream sports such as soccer, volleyball, frisbee, and basketball, in addition to learning how to play croquet, badminton, bocce ball, stacking cups, water balloons, relay races, and jump rope. There will even be a jumping castle one day. The kids will learn all about sportsmanship, teamwork, and having a good attitude as they learn about Joseph and his brothers through the theme of God is with us when we are up and when we are down.
CAMP INFO
time
 Monday – Friday 9am-3pm
camper ages
 6-11 (campers will be grouped by age for daily rotation activities)
registration fee
none
weekly camp fee
$225/camp per camper, $100 non-refundable deposit due at time of registration. Remaining tuition will be charged to the credit card or ACH information on file 7 days prior to camp start date.
registration deadline
Four days prior to camp start date.