growing kids. building families.
family ministries' purpose
Our ministry exists to allow kids to experience and learn about the amazing love of Jesus in a fun and safe environment. We offer fun, interactive, hands-on Bible lessons that are age appropriate, relevant and easy to apply to today. We believe parents are the number one influence in kids' lives and we love partnering with them to nurture their child's faith journey!
in person worship and sunday school
IN PERSON NURSERY CARE AND SUNDAY SCHOOL is open!
Our Worship Service hours have changed slightly:
8am Early Risers Sunday School for kids Infant – 5th Grade in Room 304. This hour is for kids of families who attend the 8am Service in the Chapel, or for Volunteers with kids who require care.
9:30 and 11:00am / Infants – 3 year olds will meet in the Nursery in the Preschool Hall.
9:30 and 11:00 Sunday School for kids 4 years – 5th grade. Currently these ages will be in the Family Life Center for Sunday School
PICK-UP
Bring your copy of the check-in tag, match it up with your child's tag, and you'll be on your way!
online sunday school
Family ministries will continue offering our Online Sunday School in addition to Sunday School in person. We hope this will be helpful for those Sundays when you are out of town or just can't get to church! There are videos and parent discussion guides for three age groups, and you can watch whenever is convenient for your schedule! Watch for an email from Vicki Cromarty on Saturday evenings with links. If you are not receiving these links but would like to, EMAIL Vicki.
stay connected
Please sign up for our weekly e-newsletter to stay up to date with programs offered. Note: please check your "promotions" folder for our e-newsletters which are sent on Thursday afternoons.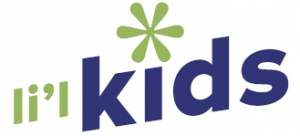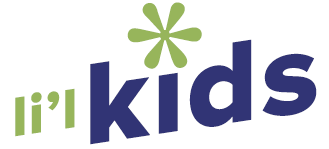 sundays / li'l kids infants - 3 Year Olds and PreK
8:00am All age kids meet in the Nursery in the Preschool Hall
9:30 & 11:00am / Infants - 3 year olds will meet in the Nursery in the Preschool Hall.
Kids 4 & 5 years, please meet in the Family Life Center for Sunday School.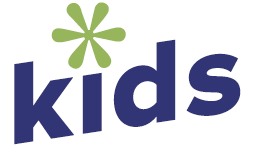 sundays / kids kindergarten-5th Grade
9:30 & 11:00am / 4 years - 5th grade meet meet in the Family Life Center for Sunday School
safety & security
We have a check-in and check-out system in place to ensure your child's safety and well being. Every family will need to register their children at a check-in station before any class or activity participation can begin.
trained staff
Our staff have been trained to meet our teaching and care standards. Every teacher and volunteer has passed a back ground inspection and align with our values and mission in ministry. Your children's spiritual growth and care is extremely important to our staff and we are grateful for the opportunity to help nurture your children.
serving kids
If you'd love to volunteer your time and gifts, we'd be happy to help you find the right area(s) to serve in the children's ministry. Please EMAIL or submit an I WANT TO SERVE sign-up.
contact director of family ministries
If you'd like to learn more about family ministries and kids programs, please contact Vicki Cromarty, Director of Family Ministries by EMAIL or 720-880-5227.
Infants thru Kindergarten
We go to great lengths to ensure your kids are nurtured, loved, and taught age-level Bible stories and values. Learn more about our li'l kids programs for Sundays and throughout the year.
We strive to create a program and environment where kids experience fun and creative ways to learn about Jesus, life-lessons from the Bible and enjoy church.
We have many programs and special performances throughout the year to get your kids involved in music and performing arts. Look for more info on upcoming music programs for kids.
Apple Tree Christian Preschool & Kindergarten
Learn more about our licensed weekday preschool and kindergarten program which is Colorado Shines Level 5 rated.